Have you ever had a great coach?  The kind that inspired you, and taught you to be the best competitor you could be?  The kind that maybe also encouraged you to be a better person?  I bet you can still see the impact that a great coach had on your life, even decades later.
Have you ever told a former coach what they meant to you?  If you wrote them a letter, what would it say?
---
Letter to Coach
Dear Coach,
You made a difference.  All that time, energy, and effort you put into coaching us.  It mattered.  It had a lasting impact on us.  Our lives were better because of the time you spent with us.
You may not realize how much influence you had.  You may not know that we still remember you when we dream about youth sports.  But your impact carries forward through us.
We remember the way you carried yourself, the way you inspired us, and the way you led us into battle.  You contributed to the stories of our lives and to the adults we have become, and we are forever grateful.
Yours truly,
Every Athlete You Ever Coached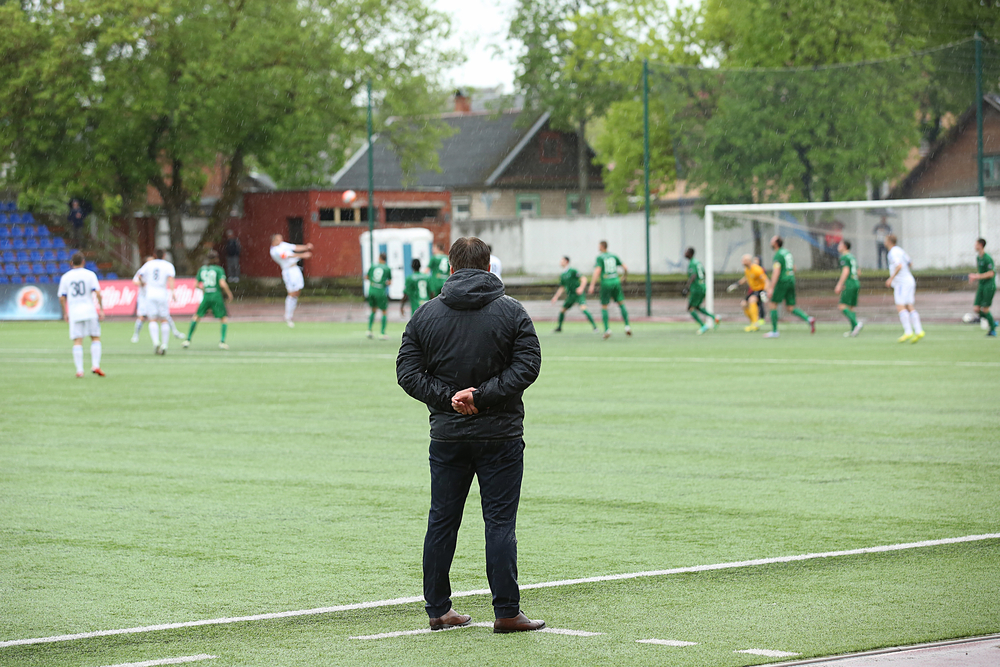 "Dear Coach, You Made A Difference"
---
Great Coaches
I've played for many good coaches — there are so many out there, and they all make a difference.  A good coach encourages us at the right times, shows us the right way to conduct ourselves on and off the field, and encourages us to be better players and better people.
I've also played for several great coaches.  Great coaches inspire us and drive us to live up to our potential.  They lead a group of young men or women with incredible skill and leadership.  They teach us lessons that we carry beyond the field.
If you've ever had a great coach, you know the kind of impact they can have. Coaches play a critical role at a critical time in our paths to adulthood.  They guide us and teach us when we're growing from boys to men.  They train us for life and show us how to battle both on and off the field.
The great coaches I played for all shared a few qualities:
Skill.  They were masters of their craft, and they knew how to develop players and succeed as a team.
Leadership.  They commanded the team's attention and respect through confidence, strength, and ability.
Inspiration.  They inspired each player to try just a bit harder, to give just a bit more, and to put the team before the individual.
Honor.  They wanted to win, but also knew that there's more to life than winning.  Whether win or lose, they taught us to hold our heads high and come back to fight another day.
Great coaches deserve a special place in our hearts.  I am forever grateful their contributions to my life and to who I am as an adult.  I am especially thankful for contributions and great memories from Bill Stara, Don Shea, Jeff Rohrman, Norm Belden, and Sokito Chan.  Although I later turned out to be more of a nerd than an athlete, these coaches had a bigger impact than they probably realize.
---
The Best Coach I Ever Had
The best and most influential coach I ever had was Bill Stara, my high school soccer coach.  He was a soccer legend in Maryland, where I grew up.  He coached 14 state championship teams over 24 years.  He has held various regional and national coaching positions over the years.  The Washington Post wrote an article on his high school coaching career and noted an all-time record of 341-37-19 — that's incredible.  I've seen how many players have kept in touch with him over the years — a testament to his influence.
Our team under Coach Stara was a force to be reckoned with: three state championships, nationally ranked, and overall record across four years of 70 wins and 7 losses — 4 losses our freshman year and 1 loss each of our sophomore, junior, and senior years.
Coach Stara was an amazing leader. He knew how to motivate us, knowing when to be supportive and when to put the fear of God in us.  He was a master group psychologist and knew how to develop leaders among us.  He was tough, principled, and knew how to win. I learned so much about soccer, and, more importantly, what it meant to be a part of a team.
I still have dreams about playing high school soccer even as an adult.  I dream about it more than anything else (yes, really!).  It reminds me of the intensity of our practices, the focus of our games, the thrill of victory and the depths of defeat.  I remember the energy and excitement of being part of a wolf pack — our soccer wolf pack — that hunted together and devoured opponents.
Winning was fun, no doubt.  But the bigger lessons all came from Coach.  Some of my best memories of Coach Stara and high school soccer will stay with me for a lifetime.
---
A Trip Down Memory Lane…
Freshman Year (1996)
Sophomore Year (1997)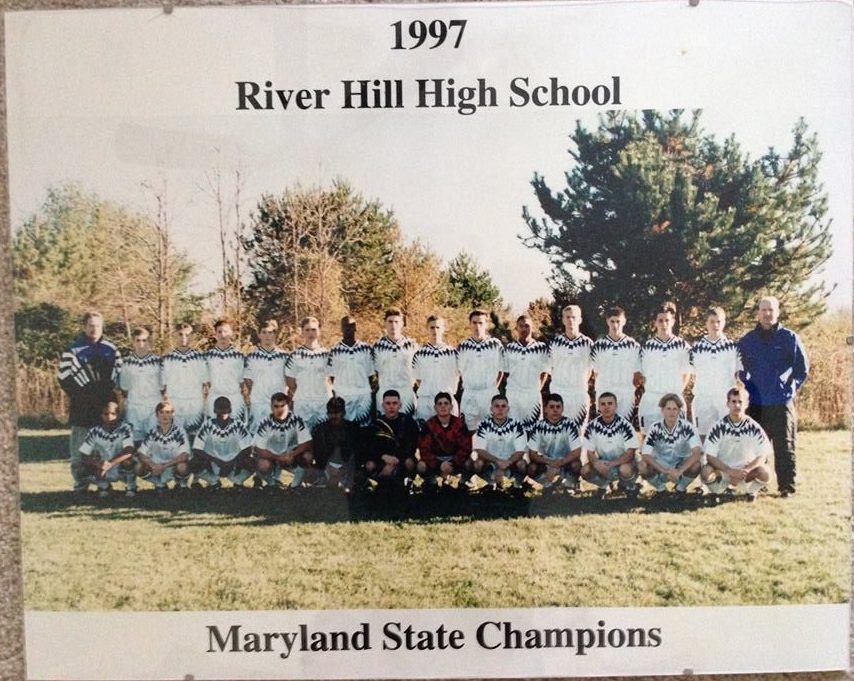 Junior Year (1998)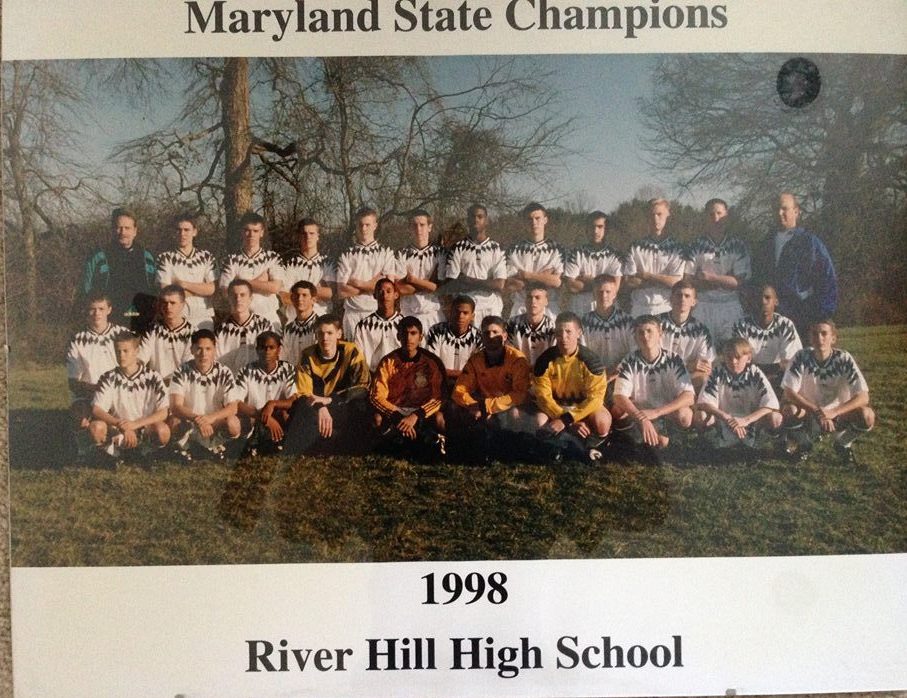 Senior year (1999)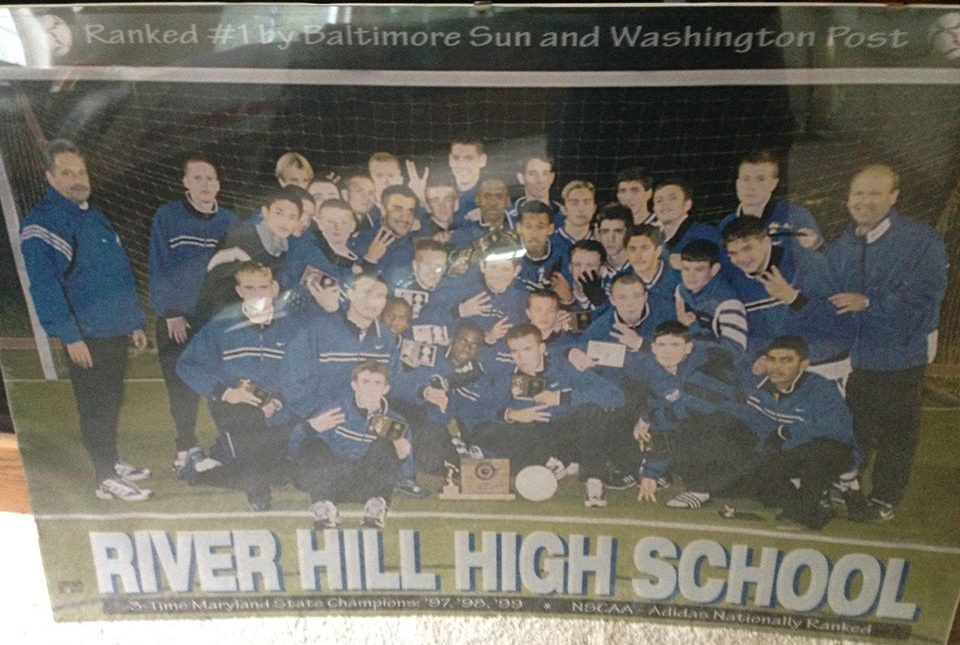 A Great Coach and an Amazing Group of Young Men
Thank you, Coach Stara.  You helped create some of my best memories from youth sports and taught lessons that will stay with me, well, forever.
---
Coaching The Next Generation
I now find myself on the other side of the field, coaching my own sons.  I'm nowhere near the caliber of the coaches I had growing up, but I hope that the lessons I was taught ripple through to my own kids and their teammates.  I find myself yelling familiar phrases on the field, like: "You're in!", "Swing!", and a few others, and it makes me smile to remember my former coaches yelling the same thing.  I hope that, in some way, I'm honoring them by following in their giant footsteps, even at a smaller scale.
Our experience with youth sports is so fleeting, in many ways.  We all grow up and, in the long run, it doesn't really matter if we won or lost.  We're all just specks of randomness in a vast universe, and, after all, it's just a game, right?  But for adults who played competitively growing up, youth sports taught us how to make friends, how to pull together in pursuit of a common goal, and how to be part of a human tribe.  And it sure was a lot of damn fun, too.
To all my former coaches:  Thank you — you made a difference in my life, and I'm forever grateful.
Readers: Have you ever played for a great coach?  What made them great?  Have you ever told them what it meant to you?  Consider telling them.