I am pleased to announce the Formal Fridays book, now available on Amazon (additional purchase options below).  Written with my co-author Nathan Koterba, the book is called Formal Fridays: 60+ Strategies for Standing Out & Getting Promoted.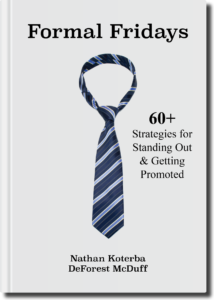 ---
Formal Fridays Book
Are you a young professional looking for that extra edge to get ahead at work?
Formal Fridays offers 60+ innovative strategies for professionals who want to stand out and excel at work.  We provide concrete approaches to accelerate your career and increasing your visibility, productivity, and reputation in the workplace.
The term "Formal Fridays" has its origins as a strategy for standing out visually from others to maximum effect — effectively dressing UP on Fridays while others dress down. It is one of many interesting and innovative approaches to standing out that readers will enjoy.
The book combines insight, humor, and stories for an experience that will make you smile, think, and, of course, stand out and get promoted. See more at: Formal-Fridays.com.
---
Purchase Options
The Formal Fridays book is available in 3 formats:
| | | | |
| --- | --- | --- | --- |
| | Full-color Paperback | $24.95 | |
| | Amazon Kindle | $2.99 | |
| | Electronic PDF | $3.99 | Download |
---
Learn more at Formal-Fridays.com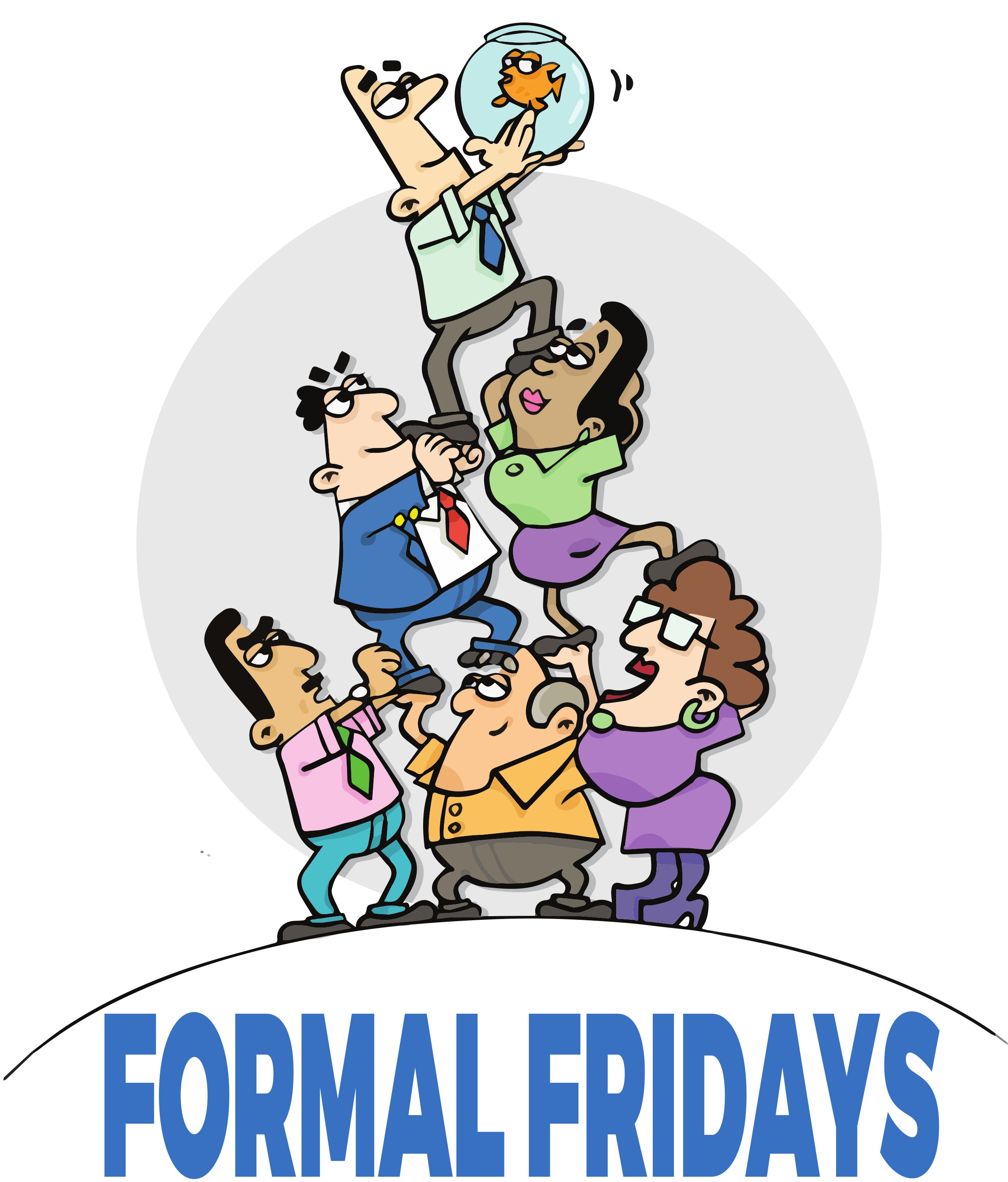 ---