Welcome to EconDad!
EconDad explores what it means to live a good life as a working Dad.  How to thrive in our careers, while also being a good husband, father, and provider for our families.  And also to have fun along the way.

Sometimes it can feel like we're coming up short in both career and family.  That we're not able to compete at the office compared to our childless colleagues.  But neither are we able to be there for our kids compared to stay-at-home parents.
At the same time, we're doing our best.  In order to thrive, though, we need shared ideas and experiences in career and family — to celebrate successes and provide strategies on enabling that success.
EconDad is dedicated to exploring the best we can be, at work and at home.  Succeeding most of the time, failing sometimes.  But always learning and striving to be the best versions of ourselves.
About DeForest
I'm an economist Dad.  I work as an economic consultant and have started two businesses (one, two, Linkedin).  My wife is a doctor with a demanding career.  We have four young kids at home.
I often feel on top of the world.  Like life has given me more than I've ever wanted.  I count my blessings daily.  We have a family mantra that we repeat to the kids: "McDuffs can do anything!"
On the other hand, at times we feel like we're getting crushed.  Like every turn is an uphill battle.  We are constantly reminded of how many people depend on us and how little free time we have.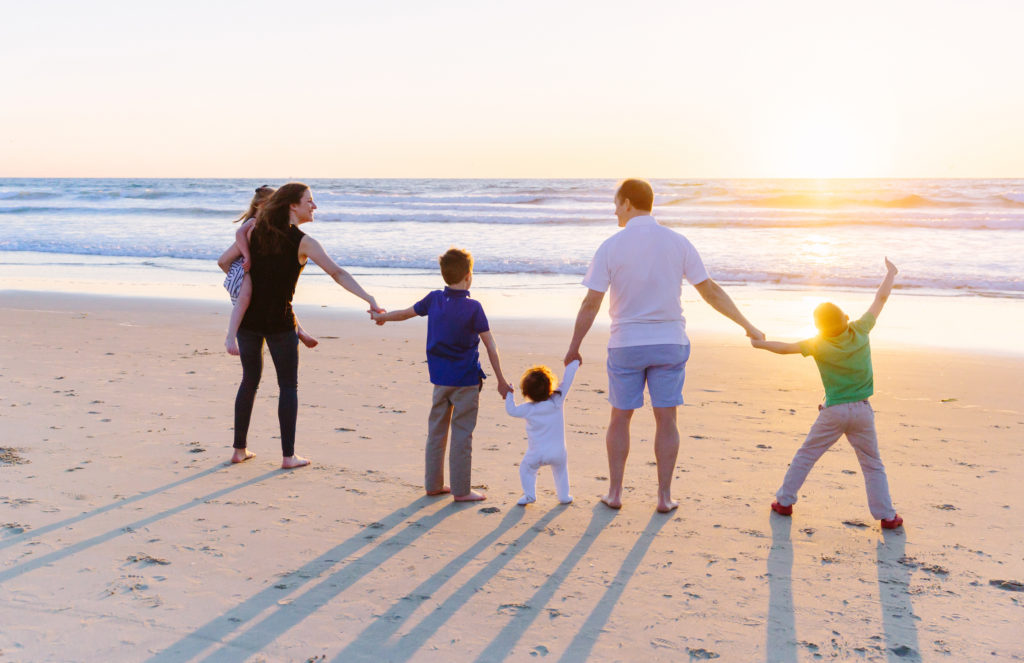 McDuffs on the beach (2018)
Succeeding with kids in a dual-career household takes serious effort.  It requires determination, planning, attention, money, and more patience than I'll ever have.  Ultimately, though, being a Dad is one of the greatest joys of my life.
Personally, I try to be a good person, to contribute to the world, to seek beauty and creativity.  I admire skill and achievement in others.  I value human goodness and promote it as best I can.  I seek balance, truth, and thriving in my own life and in the lives of others.  Following the words of Adam Smith: Man strives to be loved and to be lovely.
Feel free to reach out anytime.  I'd love to hear from you!  If you like the content on this site, send your favorite article to a friend or subscribe to the email list.  Enjoy!
– DeForest
PS. My wife says she wants to start a Facebook group called, "Help!  I'm married to an Economist!"  I think it's because either we're too analytical or always right (just kidding! – those of you who are married know that your wife is always right).