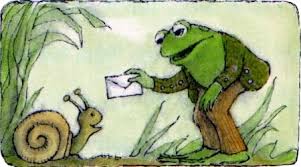 When was the last time you sent a handwritten letter to your child?  Last week?  Last year?  Ever?
There's something powerful about handwritten letters.  You can touch them, hold them, keep them.  The person who sent one to you thought of nothing but you while writing your letter.  You can see what they wrote, hear their voice as you read it, maybe even feel their emotions radiating off the page.  Letter writing is a declining art, but it shouldn't be.
Think about writing a letter to your child.  They may need your help reading it, if they're young enough.  But they'll love it, treasure it, and maybe ask you to read it again.  It will make their week.  I still remember some of the handwritten letters and notes my mother wrote me 20-30 years ago.  Letter writing is powerful.  Write one to your kids this week.
---
One night this past Spring, I was reading Adventures of Frog and Toad to my second son.  A family favorite!  We were reading a story called, "The Letter":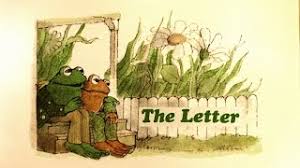 Source: Adventures of Frog and Toad, by Arnold Lobel
The story goes like this.  Toad is sitting outside with Frog, and he's sad because he never gets any mail in his mailbox: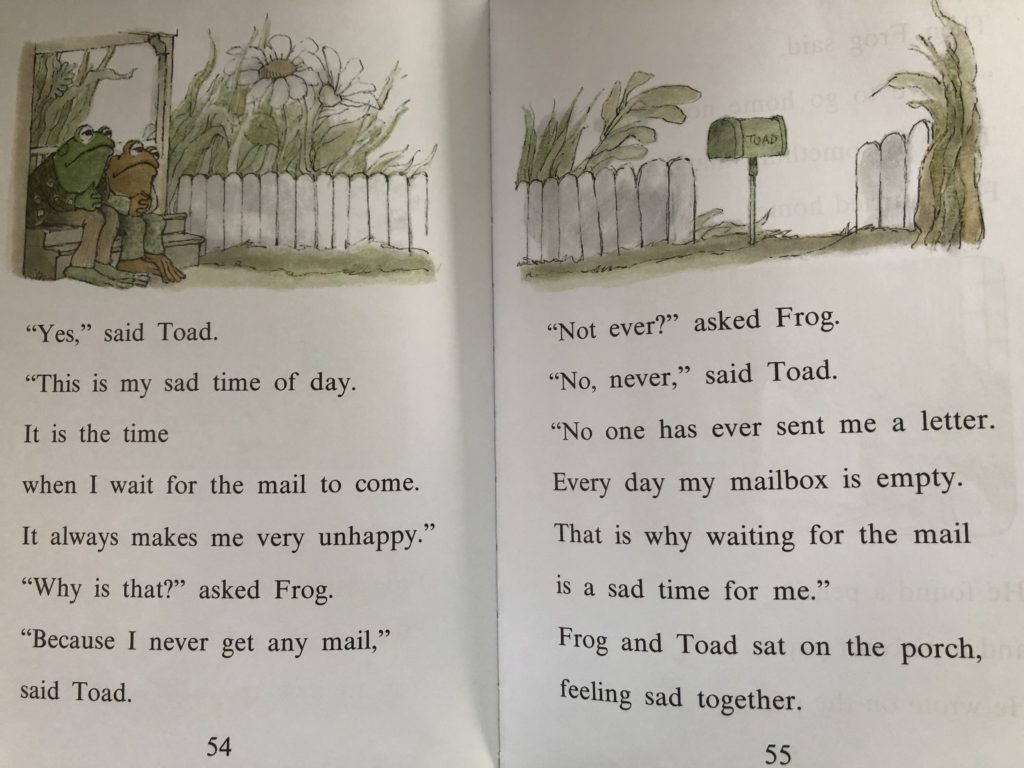 Frog cheers Toad up by going home, writing him a letter, giving it to the snail delivery man (oh the irony!), and waiting with Toad to receive it in his mailbox (three days later!).  Knowing that he is going to receive a letter makes Toad much happier.  Here's the excerpt where Frog tells Toad what the letter says: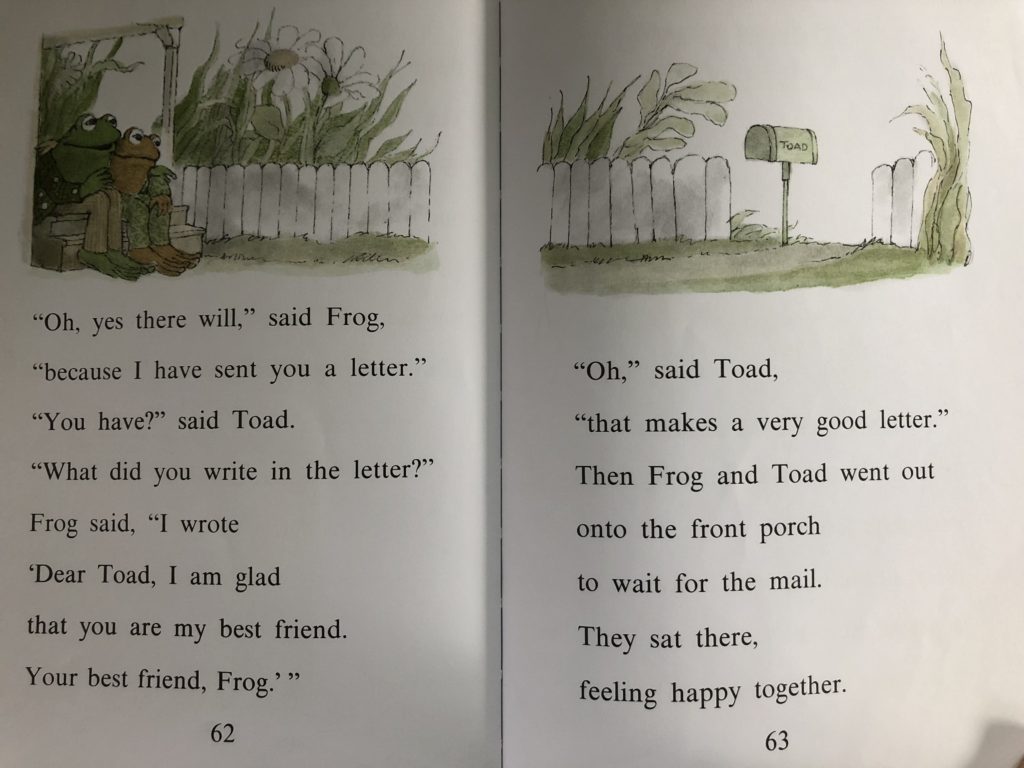 Source: Adventures of Frog and Toad, by Arnold Lobel
Barnes and Noble Publishing, New York, 2009
---
While reading Frog and Toad together, my son puts on a sad face, just like Toad's, and says to me:
Son:  "Dad, how come I never get any letters?"
Me:   "Never?  Really?"
Son:  "Yes, and it makes me so sad."
Me:   "Well, maybe it's because you don't have a mailbox."
Son:  "Can I make one?"
Me:   "Hmmm…."
So we made a mailbox outside his room at home!  Here's what it looks like, made of a decorated envelope with tape: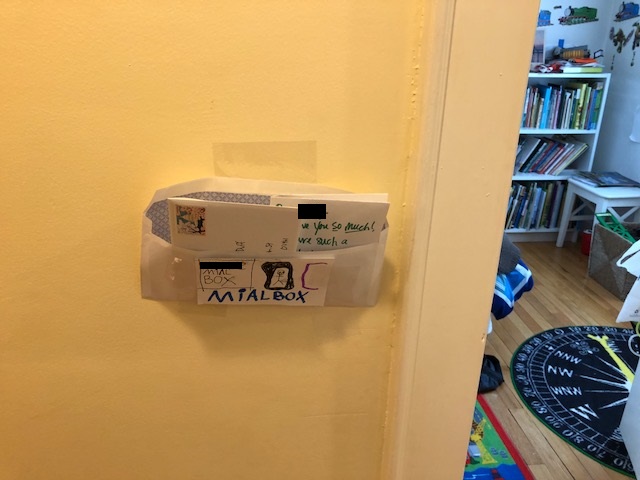 My oldest son, not to be outdone, insisted that we make one for him too: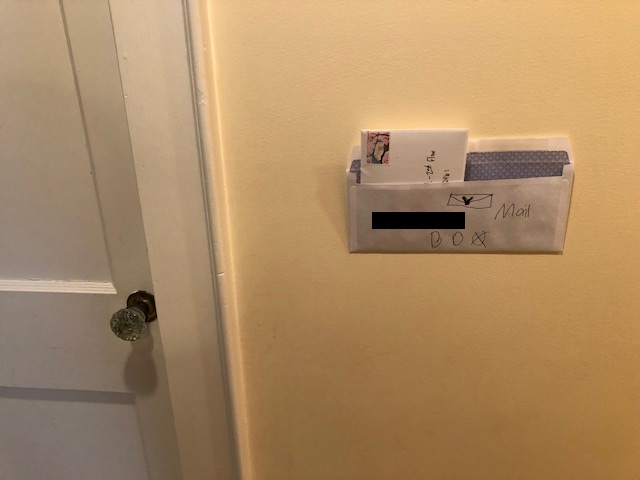 ---
Think about how simple Frog's letter was.  And yet, how meaningful it was for Toad:
"Dear Toad, I am glad
that you are my best friend.
Your best friend, Frog"
Take a similar approach.  Write something simple.  Tell your son or daughter how much you love them.  Tell them that you were thinking about them at work today, that you always think about them even when you're not around.  They'll be touched when they receive your letter and read it aloud.  They'll probably put it on their desk and read it again later.
After we made their mailboxes, I wrote each of my boys a letter on my company stationery.  I addressed it to our home, 2nd floor, and even put a stamp on it: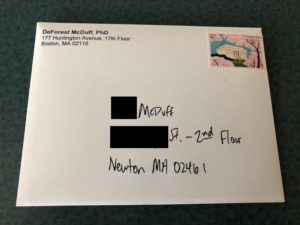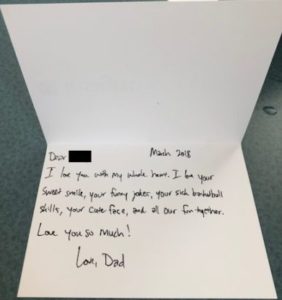 They loved it.  And your kids will too.  Make their day and send them a letter, just like Frog and Toad!
Readers: Accept the challenge!  Make a mailbox and write your son or daughter a letter!  PS.  Bonus points if you use a stamp.  Mailbox optional.