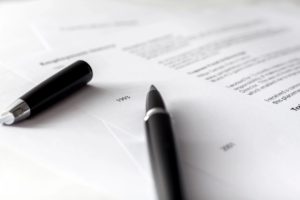 I've reviewed thousands of resumes as an employer.  I have spent time reviewing for junior staff, senior staff, administrative staff, pretty much every single position that we've had at my consulting firm.
Here is the key insight in what I've learned: you need to distill your background and experience into 3-6 key bullet points others will use to describe you.  The most critical factor in whether you get an interview is whether these 3-6 points are compelling when we share a one-minute description of you with our team.
After I review a resume that I like, I ping a co-worker and say something like this: "Hey, what do you think of this applicant? (1) bachelor's degree in computer science, (2) 3 years experience in consulting, (3) appears to have been quickly promoted, (4) long-distance runner — what do you think?"  Or how about this: "(1) applicant for senior marketer, (2) BA + MBA in marketing, (3) spent 10 years doing product marketing (no experience in professional services), (4) stellar writer with great personality."  Or: "(1) fresh out of college, (2) 3.75 GPA in tough major, (3) club sports + lots of student activities, (4) strong communicator and interpersonal skills."
Here's what I'm doing: as a reviewer, I'm trying to distill your resume into 3-6 compelling points to explain my liking of you to others on my team. If I can't figure out those 3-6 points, or they aren't compelling, you aren't getting an interview.
We can't change the substance of our experience (not unless we want to get in a lot of trouble!), but we can make the best presentation possible (they call this "putting lipstick on a pig", yes?).  Trying to focus your resume on the 3-6 most compelling points about you is the best way to win internal supporters who are inclined to grant you an interview.  Put yourself in his / her shoes: if you were hiring for that position, what would you be looking for? How can you best convey your own experience to match that position (or whatever your desired position)?
For some, this might be high GPA, good internships, strong communicator. For others, this might be high energy, super creative, passion for new ideas, entrepreneurial spirit.  What matters most is identifying the 3-6 points that define who you are and what makes you thrive, and trying to build your resume around those themes.
Bonus points: craft a cover letter than puts these takeaways in bold, underlined font, followed by objective evidence supporting your claim. For example:
To Whom It May Concern:
I write with enthusiasm to apply for your position of [_________] at [__________]. I was very interested to read the job description and think I am a terrific fit for the work. I am excited about [__________] and, from what I know, think I could thrive at your company.
Enclosed is my resume for your consideration. As a brief summary, here are a few points for your consideration:
1. Top student. I graduate top of my college class with a GPA of [___] in [___], known as one of the hardest majors on campus…
2. Strong internships. During my summers at college, I had internships at [____], [____], and [____]. I constantly sought out challenging opportunities…
3. Have a whatever-it-takes mentality. If it's important for the job, I will do whatever it takes to get it done. I have faced this in my experience doing…
4. Love your company mission. One thing that may differentiate me from other candidates is my passion for your company's mission. For example, I spent my summer nights…
I would be delighted for an opportunity to discuss with you further. I look forward to hearing from you.
Best regards,
[__________]
In other words, explicitly provide your future employer with the 3-6 key points about you.  Not only will this help those reviewing your application quickly identify you and sell your resume internally to others at the company, but it will help you filter into the right employer.  If the employer above doesn't value your whatever-it-takes mentality (or finds it strange or non-conformist), then perhaps you want to find a company that values it more.
We all have an instinct to distill down large pieces of information into the 3-6 takeaways (see the 3-to-6 Rule).  Take advantage by giving your future employer those 3-6 bullets that define you as a potential employee.
Originally written: September 2016.  Republished: February 2018.